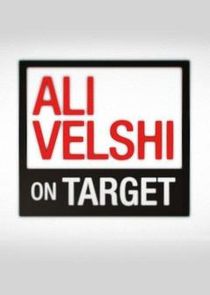 Premiered: 2015-05-11
Avg Rating: /10
Airs: Monday, Tuesday, Wednesday, Thursday, Friday, Saturday, Sunday at 21:00
Description:
Ali Velshi on Target (formerly Real Money with Ali Velshi) is a daily thirty-minute program on Al Jazeera America hosted by Ali Velshi that focuses on current affairs which provides context and analysis around current political and economic issues along with interviews. The show is shot and produced in New York City and originally shared studio space with Consider This, another Al Jazeera America show. Real Money airs at 9 PM eastern time Monday through Saturday.The show has featured guest appearances by Suzie Orman among others. In Velshi's absence the show's substitute host is David Shuster. It is believed to be Al Jazeera America's highest rated show. The show's producer is head of business news John Meehan. The show has also been done from occasion on location with Velshi typically at economic conventions and other places. The show has also been in the past hosted from Al Jazeera America's studios at the Newseum in Washington D.C.