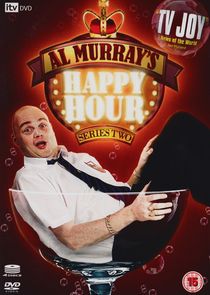 Premiered: 2007-01-13
Avg Rating: /10
Airs: Friday at 22:00
Description:
Al Murray's Happy Hour was a chat show presented by comedian Al Murray and produced by Avalon TV. It aired on ITV from 13 January 2007 – 24 October 2008. Murray presents the programme in his Pub Landlord persona: a stereotypically nationalistic, chauvinistic character. The show contains stand-up, guest interviews and live music. The show ends with Murray performing a Queen song with the musical guest.