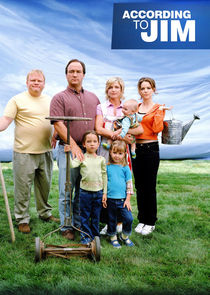 Premiered: 2001-10-03
Avg Rating: 4.7/10
Airs: Tuesday at 21:00
Description:
In this earthy family comedy, Jim is the macho Everyman who challenges his gorgeous and feisty wife, Cheryl, with his stubborn manliness but contagious charm. Tagging along with this duo of happily married opposites are their three precocious kids. A success at his construction business and the family breadwinner at home, Jim feeds his other passion - blues music - playing with his six-man garage band. He keeps Cheryl in turmoil with his boyish bravado and ever willful antics, but their underlying love guarantees that they are in this marriage for keeps.