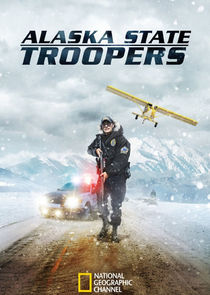 Premiered: 2009-10-14
Avg Rating: /10
Airs: Wednesday at 21:00
Description:
Follow one of the toughest law enforcement agencies in the nation, patrolling alone on unforgiving terrains. Responding by land, air, and sea—with backup sometimes days away—these troopers patrol hundreds of miles of rugged terrain in bone-chilling temperatures to protect the people and wildlife of Alaska. Whether it's overturned snow machines in 22-degree weather, violent chainsaw crimes, volatile fishermen zigzagging down waterways, thieves stealing essential village items, moose-hunting checks, gunman confrontations in the wilderness, or intoxicated gold miners blocking roads—being prepared for anything is just part of the job.