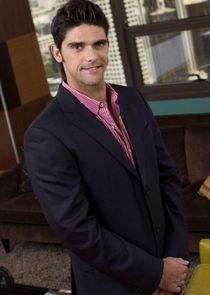 Premiered: 2007-06-18
Avg Rating: /10
Airs: Monday at 22:00
Description:
30-year-old Australian tennis superstar Mark Philippoussis attempts to find true love among women ranging in age from 21-48 in this unique series based on the current phenomenon of younger men dating older women. Philippoussis begins to date 13 women from two very different groups -- the "Kittens," six fun, enthusiastic women in their 20's, and the "Cougars," seven beautiful, sophisticated women in their 40's. Initially unaware of the show's concept, Mark is first introduced to the women in their 40s on top of a high-rise in downtown Los Angeles where they will all live together. As he meets them one by one, their ages increase much to his surprise. After a beautiful fireside evening with the women, Mark must eliminate one woman. Later, he (along with the unsuspecting 40-year-old women) learns theres a second group of much younger women -- the "Kittens" -- the group of 20-year-olds who will also be attempting to vie for his affections.