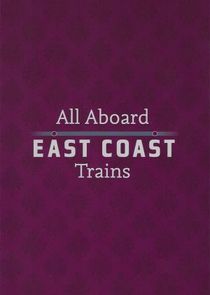 Premiered: 2013-11-12
Avg Rating: /10
Airs: Tuesday at 20:00
Description:
An all-new documentary pulls into Sky 1 and follows various East Coast train employees as they keep one of the UK's busiest, most complex transport systems on track. The series follows the unsung heroes behind one of the UK's biggest railways. It's a mammoth operation offering long distance service to thousands of passengers every day. A small army of dedicated ambassadors works 24/7 to keep everything on track. From bleary-eyed commuters to rowdy bachelor parties and boisterous footie fans to royal VIPs and devoted train spotters, they're used to dealing with the unexpected and it's their job to keep everything running full steam ahead.