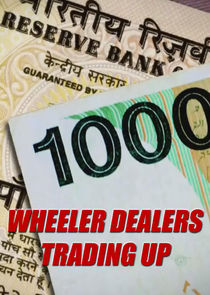 Premiered: 2013-04-02
Avg Rating: /10
Airs: Tuesday at 21:00
Description:
Mike Brewer is the ultimate motoring wheeler dealer and now he is travelling all over the world, from India to Poland, to prove his credentials internationally. With just $3,000 in used notes in his back pocket, Mike's mission is to trade his way across the globe from a cheap runabout to a super car. It's the car trade journey of a lifetime, over 85,000 miles - and it's also a journey that's not just about car trading, but about car culture as Mike explores the strange and crazy things different nations get up to on their wheels. In the first episode Mike heads to India, which has one of the fastest growing car markets in the world. Mike gets hit with a massive culture shock, but he is determined to find the best deals in town.