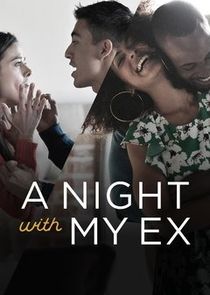 Premiered: 2017-07-18
Avg Rating: /10
Airs: Tuesday at 22:00
Description:
What would you do if you had the chance to spend an entire night with your ex? Would you seek answers, try to gain closure, or make a play to get back together? For the first time since their split, ex-couples will be brought together for one night in a camera-rigged apartment with no crew. What they do or say during their night is completely up to them, but one thing is for sure. A Night with My Ex will be surprising, emotionally raw, and in many cases, totally hilarious.