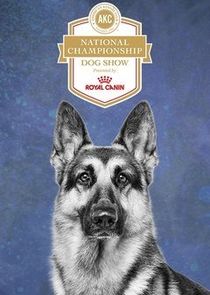 Premiered: 2016-02-21
Avg Rating: /10
Airs: Monday at 18:00
Description:
The AKC National Championship Dog Show is one of the world's premier dog events, annually showcasing competitions, seminars and a new National Champion. Presented by Royal Canin.
Episode 1
The three-hour special, featuring America's most beloved dog breeds, will be anchored by AKC Vice President Gina DiNardo and sportscaster Jason Knapp. Actor, television personality, and dog lover Jerry O'Connell will make special appearances throughout the show, taking viewers on a journey where, together, they will learn about purebred dogs at their best, what the judges are looking for, and what happens behind the scenes at one of the most prestigious dog shows in the world.
Air Date:
23 Jan 2017