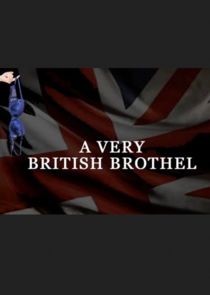 Premiered: 2015-08-03
Avg Rating: /10
Airs: Wednesday at 22:00
Description:
With an estimated one in ten British men regularly paying for sex, this film goes inside a Sheffield massage parlour, meeting the working girls, their clients, and the mum and daughter who run it.
Episode 1
This follow-up film returns to Sheffield's City Sauna - the only licensed massage parlour run by a mother and daughter on the city's 'golden mile of sex'. Owner Kath and manager Jenni specialise in mature and larger ladies. Business is booming, and they plan to expand. But with new premises thin on the ground, will Kath ever achieve her dream of opening City 2? If that wasn't enough of a headache, there's damp in the gentleman's lounge and a customer with a custard fetish. What could possibly go wrong? Welcome back to A Very British Brothel.
Air Date:
4 Jan 2017
Episode 1
With an estimated one in ten British men regularly paying for sex, this film goes inside a Sheffield massage parlour, meeting the working girls, their clients, and the mum and daughter who run it
Air Date:
3 Aug 2015