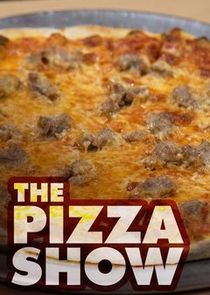 Premiered: 2016-12-29
Avg Rating: /10
Airs: Thursday at 22:30
Description:
Welcome to The Pizza Show, a series on munchies that explores the wonderful world of pizza. Our host Frank Pinello—owner of Best Pizza in Williamsburg, Brooklyn—travels around the world eating great pizza and meeting even greater people. From Brooklyn to Seoul, Chicago to New Haven, there's pizza culture everywhere, but it's the people we're most excited about.
Episode 2
Los Angeles might not be known as a pizza city, but our host Frank Pinello is ready to show you why it should be. The West Coast doesn't have a set of pizza "rules" as strict as New York's, so their freedom to experiment with toppings and style translates into delicious and unique pizza. From BBQ chicken pizza at California Pizza Kitchen to smoked salmon pizza at Spago, California pizza is all about the toppings. Los Angeles' food scene is diverse and delicious—and so is its pizza.
Air Date:
3 Aug 2017
Episode 1
There's no better way to kick off Season 2 of the Pizza Show than at the International Pizza Expo, the world's largest pizza convention which takes place in Las Vegas. From epic pizza ovens to acrobatic dough-tossing, you will literally find everything related to pizza under one roof at this event. It's our host Frank Pinello's first time at the International Pizza Expo, and he's not just an attendee—he's a speaker. Frank is determined to experience all that International Pizza Expo has to offer. He'll meet with legendary Neapolitan oven-builder Stefano Ferrara, his longtime tomato supplier, Stanislaus; get a tour of the show floor from Show Director, Bill Oakley; and spend time with 12-time Pizza World Champion Tony Gemignani. Some people go to Vegas to gamble, but we go for the pizza.
Air Date:
26 Jul 2017