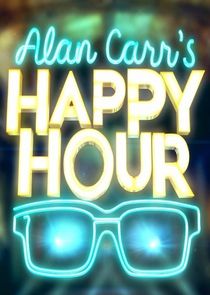 Premiered: 2016-12-02
Avg Rating: /10
Airs: Friday at 20:00
Description:
Alan Carr throws open the doors to a brand new series where celebrity guests, stand-up comedy, variety acts and live music are all on the bill. Filmed at a social club in front of a specially invited audience, Happy Hour is Alan's own club night packed full of big laughs, amazing audience surprises and exclusive performances. Brought together by Alan's trademark humour and charm, it's the best night out you can have, without ever leaving home.