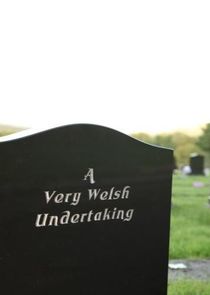 Premiered: 2015-10-13
Avg Rating: /10
Airs: Tuesday at 22:35
Description:
A Very Welsh Undertaking is a behind the scenes portrait of the modern Welsh funeral director and the funerals of Wales.For the Welsh, death is still very much a taboo subject, but times and attitudes are rapidly changing, the way we deal with our deceased is evolving with more and more people requesting the funeral of their loved one be an altogether more positive and uplifting celebration of their life. A tribute to the personality of the deceased with individual touches that reflect the way they lived their life. From a colourful coffin, a vintage tractor and trailer hearse to an RAF fly past, the series gives us an exclusive look at a number of funerals from all over South Wales with a huge range of themes.