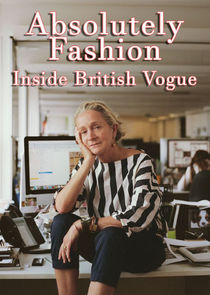 Premiered: 2016-09-08
Avg Rating: /10
Airs: Thursday at 21:00
Description:
For the first time in British Vogue's 100 year history it has allowed TV cameras to film behind closed doors, granting documentary maker Richard Macer unprecedented access to the UK's style bible, its cover stars, designers, and those who run it, as the magazine prepares to celebrate its centenary.This candid two-part documentary series uncovers the world of high fashion like never before, giving viewers a fascinating insight into an ever-changing industry. Over nine months, Macer gives us his personal observations as he witnesses how the magazine is put together - from the catwalk shows to front cover shoots.Fresh from the September 2015 shows, we meet Alexandra Shulman, Editor-In-Chief for the past 24 years. Macer follows Shulman and several of the magazine's creative heads, including Fashion Director Lucinda Chambers, who has worked there for 36 years, Creative Director Jamie Perlman, and Editor-at-large Fiona Golfar.Gaining access to shoots with some of fashion's most iconic figures - Edie Campbell, Mario Testino and Kate Moss, the face of more British Vogue covers than anyone else - Macer soon discovers that neither photographers nor models are particularly comfortable with his camera.In a significant year for the magazine, with a raft of special events and a bumper centenary issue, the films observe a world not just intent of celebrating the glories of the past, but also facing up to the challenges of an uncertain future. With Instagram and other social media starting to challenge the magazine's exalted position, can Shulman keep it on top?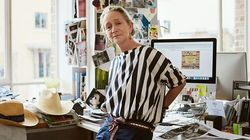 Episode 2
In the second episode of his two part series on British Vogue, Richard Macer goes behind the scenes to see how the British fashion bible celebrates their centenary year.For the centenary in 2016, the British magazine lined up a whole host of star-studded events to commemorate the milestone, including a huge exhibition at the National Portrait Gallery, a festival of fashion, a bumper centenary issue and a gala dinner with guests including Kim Kardashian and Samantha Cameron.The magazine has lots of glamorous rising stars such as Fashion Features Director Sarah Harris, and Fashion News Editor Julia Hobbs, but at the helm are two women who have been in charge for a quarter of a century. Alexandra Shulman the Editor-in-Chief and Fashion Director Lucinda Chambers have been making decisions affecting the wardrobe choices of British women for the last three decades. What will happen to the magazine when they eventually decide to leave? And with social media dramatically changing the way people consume fashion, will Vogue still be a publication in its current form in the future?Half way through the year, Macer gets a phone call from the Vogue press office that dramatically changes the whole direction of the film. As Richard speculates on whether the centenary will be Alexandra's swansong, events start to unfold which demonstrate that far from being about to retire, Alexandra has just pulled off a spectacular journalistic coup right under Richard's nose.
Air Date:
15 Sep 2016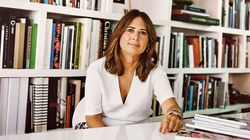 Episode 1
Film following British Vogue over a year, seeing how the magazine is put together. In the first episode, hot from the September 2015 catwalk shows in New York, London, Milan and Paris, editor-in-chief Alexandra decides she wants to appeal to a younger audience: the Instagram generation. Most designers use snapchat and instagram to publicise their new ranges. Will this new relaxed style work for British Vogue? Back in the Mayfair offices, shoots are lined up with the top models and photographers. Ironically for an industry that is all about image, Macer discovers that neither photographers nor models are particularly comfortable with having cameras around. Just as they are about to go to press, a rival magazine looks set to trump their exclusive, and Alexandra reveals what she is really made of.
Air Date:
8 Sep 2016