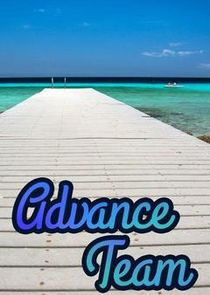 Premiered: 2016-07-30
Avg Rating: /10
Airs: Saturday at 14:00
Description:
On Advance Team, join Jason Kessler and Jeff Miller as they determine if the activities at the world's most popular vacation destinations live up to the hype. Whether testing out a jetpack in trendy Newport Beach, exploring a family-friendly theme park in St. Louis or digging into a bowl of mofongo in Miami's Little Havana, these seasoned travel writers will help you decide if an event is worth your hard-earned time and money.
Episode 1
Travel writers Jeff Miller and Jason Kessler get behind the wheel of a brand-new sports car to explore the latest and greatest activities Southern California has to offer. Jeff heads to the beach to engage in a cutting-edge jetpack adventure and an unusual family-friendly game called Knockerball. Meanwhile, Jason seeks out L.A.'s best rooftop swimming pool and lounge and insists Jeff accompany him on an exclusive caviar tasting adventure in West Hollywood.
Air Date:
30 Jul 2016