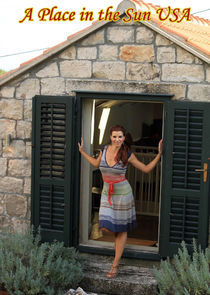 Premiered: 2011-10-01
Avg Rating: /10
Airs: Saturday at 09:00
Description:
A Place in the Sun is a half-hour lifestyle, travel and property series that invites viewers to dream big and embark on a transformational journey. Each episode is a unique mix of exploration, adventure and information focused on an individual or couple's desire to change their lives by discovering the world of possibilities.Hosted and executive produced by Danielle Robb, A Place in the Sun provides a uniquely American take on the popular UK program, which is the leading travel-property series in the world. The viewer is immersed in outdoor adventure, lifestyle and the local culture of each country, embracing life abroad.