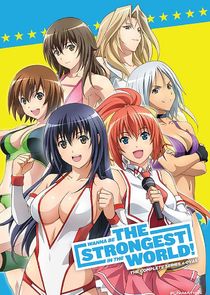 Premiered: 2013-10-06
Avg Rating: /10
Airs: Sunday at 20:30
Description:
As members of the nationally renowned idol group Sweet Diva, Hagiwara Sakura and Miyazawa Elena are both rivals and dear friends who recognize each other's talents. Then one day, during a TV filming, Elenagets into a fight with professional wrestler Kazama Rio and winds up hurt. To avenge her injured friend, Sakura strives for victory in the pro wrestling ring. What will Sakura find at the end of her battle?!