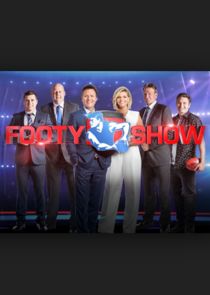 Premiered: 1994-03-24
Avg Rating: /10
Airs: Thursday at 23:30
Description:
The Logie award-winning AFL Footy Show celebrates its 24th season. The biggest names in football bring viewers all the latest in the world of AFL including, breaking news, team line-ups and entertainment. Plus the AFL's biggest stars and regular favourite segments, Street Talk and Sam's Mailbag.