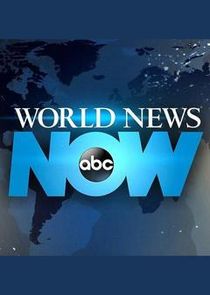 Premiered: 1992-01-06
Avg Rating: /10
Airs: Monday, Tuesday, Wednesday, Thursday, Sunday at 02:00
Description:
ABC World News Now gives viewers up-to-date information on current events and news from around the world, airing in the overnight hours. Its tone is somewhat lighter than a regular news broadcast, though reports are filed from the usual ABC News correspondents. Weather and pop culture stories round out the reports.