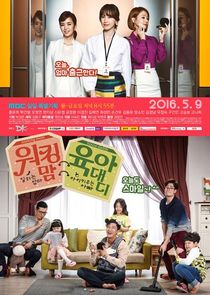 Premiered: 2016-05-09
Avg Rating: /10
Airs: Monday, Tuesday, Wednesday, Thursday, Friday at 20:55
Description:
In Korea, many married couples have dual incomes while raising kids. Affluent couples have the luxury of hiring nannies and pricey SAT consultants for their college-bound children while poor and lower middle class families with kids have to juggle childcare responsibilities while balancing work. In a society where young married couples are encouraged to have children without any provincial or government support for families with kids, working Korean couples are grappling with the issue of childcare. This TV series illustrates these issues and asks viewers what choice they would make for the sake of their children.