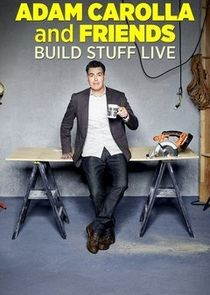 Premiered: 2017-03-14
Avg Rating: /10
Airs: Monday at 23:00
Description:
In his newest show, acclaimed comedian and master carpenter Adam Carolla will be building with some of his big name Hollywood friends. He'll also be tackling your home improvement projects via social media, and making us laugh the whole way. Since the show is live, anything could happen.