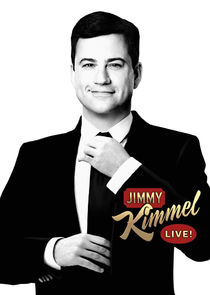 Premiered: 2003-01-26
Avg Rating: 5.8/10
Airs: Monday, Tuesday, Wednesday, Thursday at 23:35
Description:
Jimmy Kimmel Live is a loose, L.A.-based late-night talk show starring the comedian who was previously best known for cohosting a couple of successful Comedy Central series. Kimmel himself notes this is `like every other talk show.' The program premiered on ABC following the 2003 Super Bowl.