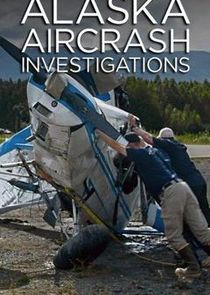 Premiered: 2016-03-13
Avg Rating: /10
Airs: Sunday at 21:00
Description:
A wedding flyover that turned tragic. A commuter flight that mysteriously veered off course and slammed into a mountain. A pilot and passenger who survived a crash only to succumb to the raging currents of an icy waterway. These are just a few of roughly 100 aircraft accidents that occurred in Alaska in 2015 and challenged one of the busiest and most unique offices of the National Transportation Safety Board. Follow NTSB investigators as they attempt to determine the probable cause of each crash, be it man, machine, or environment on Alaska Aircrash Investigations.