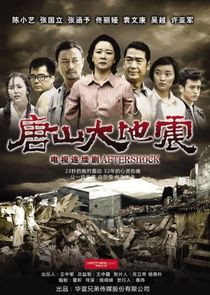 Premiered: 2013-05-03
Avg Rating: /10
Airs: Monday, Tuesday, Wednesday, Thursday, Friday, Saturday, Sunday at
Description:
Aftershock tells the story of a devastating 1976 earthquake in Tangshan. A mother was forced to make a very difficult choice and was separated from her daughter. They reunite after 32 years, while always bearing the sorrow, guilt and anger etched into the moment of separation.