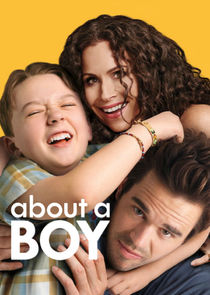 Premiered: 2014-02-22
Avg Rating: 7/10
Airs: Tuesday at 21:30
Description:
Will Freeman lives a charmed existence as the ultimate man-child. After writing a hit song, he was granted a life of free time, free love and freedom from financial woes. He's single, unemployed and loving it. So imagine his surprise when Fiona, a needy, single mom and her oddly charming 11-year-old son Marcus move in next door and disrupt his perfect world.