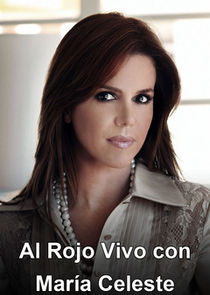 Premiered: 2002-04-29
Avg Rating: /10
Airs: Monday, Tuesday, Wednesday, Thursday, Friday at 16:00
Description:
Al Rojo Vivo con Maria Celeste is a news magazine that in one hour, takes viewers on a journey through the world. It is an "information paella" that offers something for everyone: local and international news, entertainment, fashion, live interviews, special investigations, human interest, health, consumer alerts and new technology. Al Rojo Vivo con Maria Celeste airs in the United States from Monday to Friday at 4 pm EST / PST, 3 pm center.