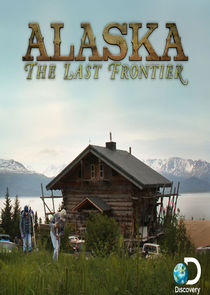 Premiered: 2011-12-29
Avg Rating: 8.7/10
Airs: Sunday at 21:00
Description:
Alaska: The Last Frontier follows the Kilcher family and their simple, off-the-grid lifestyle.The show documents the extended Kilcher family, descendants of a Swiss immigrant Alaska pioneer, at their homestead 11 miles outside of Homer. By living without plumbing or modern heating, the clan must subsist by hunting and preparing for the long winters. The Kilcher family are relatives of the singer Jewel.