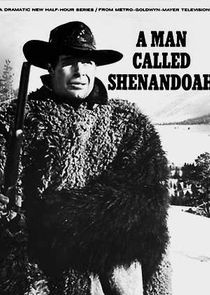 Premiered: 1965-09-13
Avg Rating: /10
Airs: Monday at 21:00
Description:
A bit after the Civil War ended, a man was shot while traveling out of a town and then left for dead. The head would caused him to loose his memory, and now he travels through the west under the assumed name of Shenandoah trying to discover who he is, he takes various odd jobs along the way to support himself and has encounters with people who try to kill him, gets entangled with crooks while trying to foil their schemes and more. The theme song is sung by Richard Horton who plays Shenandoah.