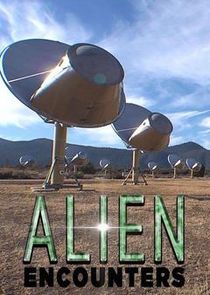 Premiered: 2012-03-13
Avg Rating: /10
Airs: Tuesday at 22:00
Description:
On Alien Encounters, scientists and sci-fi writers explore a hypothetical first-contact event between aliens and humans.
Episode 2
A mothership the size of Texas is hovering over Earth and we are tired of waiting. We send a rover to explore, and what we find makes us question the definition of life. On Earth, the pods multiply and get smaller, making contact with them unavoidabe.
Air Date:
12 Mar 2013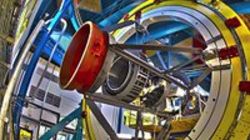 Episode 1
The Arrival has ended. A swarm of small spacecraft depart their huge mothership, and hover in our atmosphere. The ships open their hatches, and deposit thousands of mysterious pods on the earth's surface. Are they are message, a gift or a weapon?
Air Date:
5 Mar 2013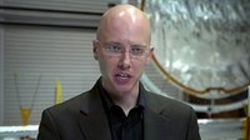 Episode 2
How will humans react when an alien spacecraft arrives on Earth? Will humans learn from aliens, or become colonial subjects? Scientists and sci-fi writers, with cooperation from SETI and Carl Sagan's son, Nick, unravel the impact of this event.
Air Date:
20 Mar 2012
Episode 1
What would really happen if we got a message from space? How would we react? Scientists and sci-fi writers, with cooperation from SETI and Carl Sagan's son, Nick, unravel the impact of this world changing event, forming an intriguing hypothetical scenario
Air Date:
13 Mar 2012