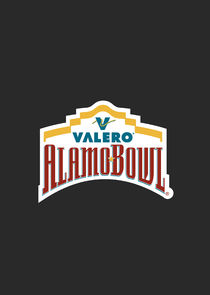 Premiered: 1993-12-31
Avg Rating: /10
Airs: Thursday at 21:00
Description:
The Alamo Bowl, officially known as the Valero Alamo Bowl is a NCAA Division I Football Bowl Subdivision college football bowl game played annually since 1993 in the Alamodome in San Antonio, Texas. The current champions are the UCLA Bruins. Since 2010 it matches the second choice team from the Pacific-12 Conference and the third choice team from the Big 12 Conference. Traditionally, The Alamo Bowl has been played in December. The game following the 2009 season marked the first time the game was played in January, making it be played in 2010. The game following the 2010 season returned to December.The game was previously known as the Builders Square Alamo Bowl (1993–1998), the Sylvania Alamo Bowl (1999–2001) and the MasterCard Alamo Bowl (2002–2005). The logo of the event has evolved to reflect the changes in sponsorship. On May 24, 2007 The Alamo Bowl announced a partnership with San Antonio-based Valero Energy Corporation, and thus the bowl's full name was changed to the Valero Alamo Bowl.