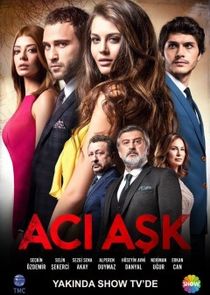 Premiered: 2015-12-20
Avg Rating: /10
Airs: Sunday at 20:00
Description:
Love destroys everything in its path - life of lovers the surrounding loved ones. In this story, intertwined fates of four young people. Melek and Bulut fell in love with the first meeting. The only thing holding back - a woman named Sude, the thirsty to love and be loved. In addition it is also the guy Ali, who is ready to do anything for love. You will know how to connect the stories of our characters. Can they find their way to happiness? The series is based on a Korean TV series "Hopeless Love".