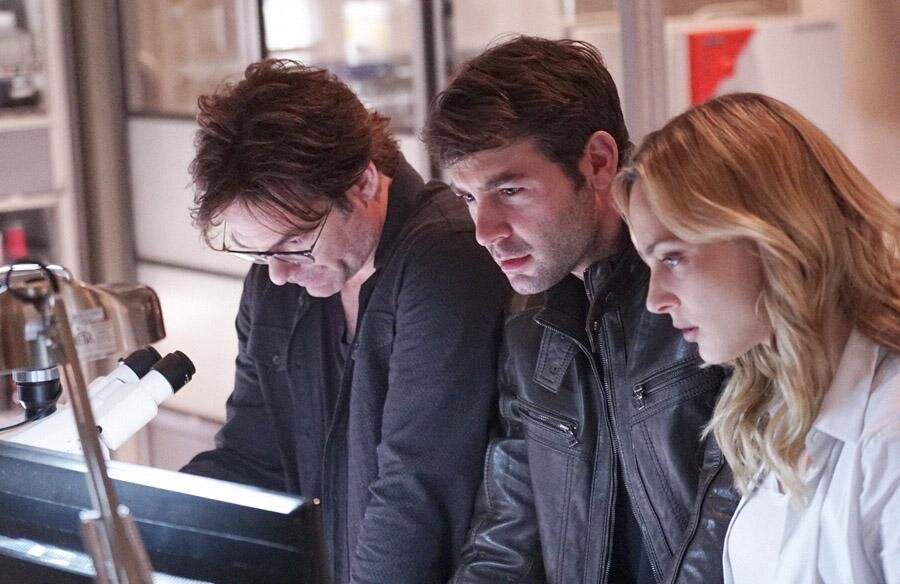 Zoo - Season 2, Episode 3
Technical
Episode Title: Collision Point
Episode Run Time: 60
Episode Air Date: 2016-07-05 21:00
Episode Summary: While Jamie begins to suspect Logan, her infected foot gets worse. Meanwhile, the team flies to Geneva to meet with Eleanor, only to discover that she's dead due to a bizarre electrical attack. As she tries to get back to her unit, Dariela sees the head of the Noah Objective, General Davies, murder a man.